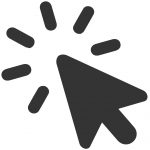 Digital Marketing
Pay Per Click Advertising
The first step of a Pay Per Click digital marketing Campaign (PPC) is to create a landing page that points your end-users towards a specific marketing goal.
PPC is a paid marketing campaign that helps you increase traffic to your landing page / website with the goal of creating sales conversions. In a PPC campaign you create and purchase ads in search engines. Every time a user clicks on your ad the user is sent to your landing page / website and you pay a fee to the search engine.
Once a user arrives on your landing page / website the objective is to keep them there. To that end the landing page / website needs to provide a good user experience with easy to find information and it must be visually appealing.
A successful Pay Per Click digital marketing campaign will boost profits. Data is measurable and thus we can determine how to get the best return on investment.
We offer the following PPC Services:
Pay Per Click Campaign Setup
We spend time focusing in on your business / campaign goals and determining your future customer demographics. We also analyze your competition to see who your campaign will be bidding against. Determining the unique selling point of your particular business is very important at this stage to define why your business or product stand out from your competition.
We will also conduct keyword research and setup your campaign for different browsers.
Pay per Click Management
As your campaign progresses and we gather data we will tweak the campaign to optimize it, as we start to gather data. We will keep an eye on your ad bids and search engine placement and make adjustments when necessary and provide you with up to date reporting. This optimization can increase click through rates and reduce costs.